On the 1st of October, Bryan Garvie, 43, will participate in the Great Scottish Run half marathon in memory of his grandmother, Betty, and to raise funds for MND Scotland.
MND Scotland has limited charity places still available for the Great Scottish Run Half Marathon and 10K – Get yours here! 
Betty, who resided in Glassford, near Strathaven, displayed a series of concerning symptoms, leading to her referral to a neurologist. After undergoing a series of tests, Betty was sadly diagnosed with motor neuron disease (MND) in the summer of 2015. 
MND is a rapidly progressing terminal illness, which stops signals from the brain reaching the muscles. This can cause someone to lose the ability to walk, talk, swallow or breathe unaided and the average life expectancy is just 18 months from diagnosis. 
Bryan said: "It's hard to remember some of the early signs because we were so unsure of what was going on, but I remember her getting physically very frail and then being unable to speak to us. You could see she knew what was being said and was trying to encourage us by nodding her head and making facial expressions, but she was really frustrated at not being able to make herself understood. It was horrible watching her struggle to speak to us."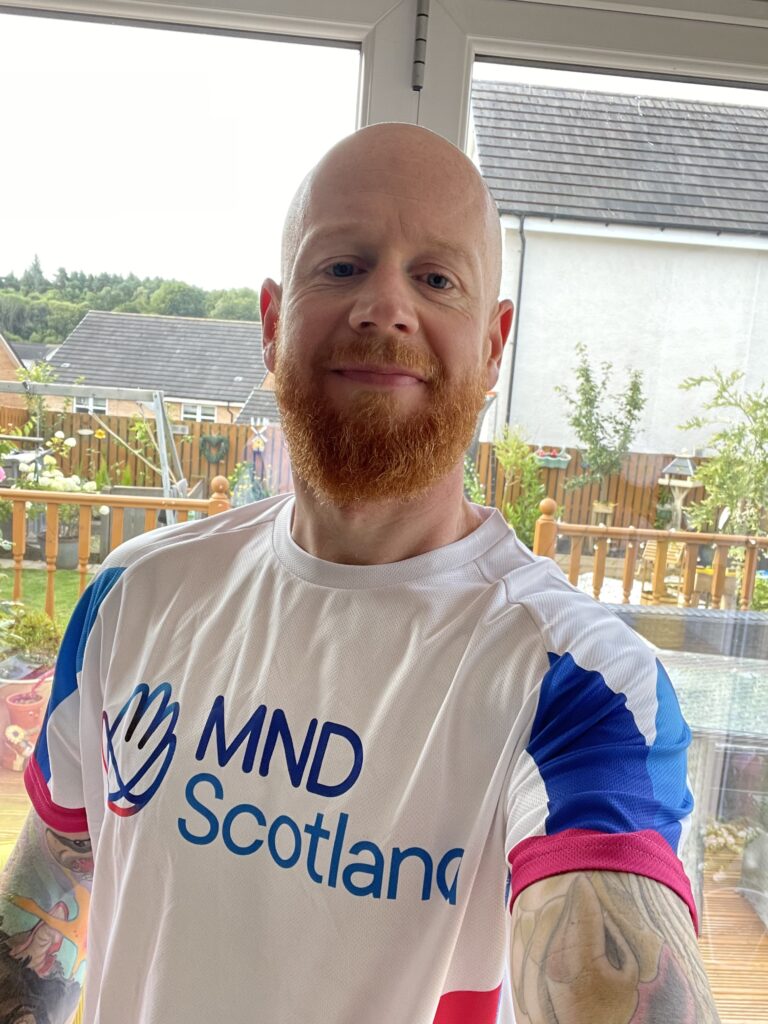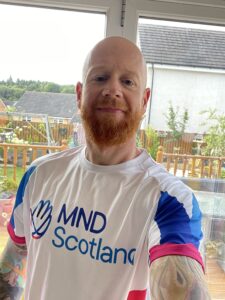 Reflecting on Betty's diagnosis, he added: "She had been unwell for a while, and it took quite some time to confirm the diagnosis, as her symptoms could have been attributed to various conditions. At the time of her diagnosis, we were relatively unaware of the disease and the available support. While there was a sense of relief in finally identifying the issue, it was really upsetting to learn more about MND and its implications." 
Betty spent a period in the hospital before being transferred to St. Andrews Hospice in Airdrie. The dedicated staff at the hospice provided invaluable support, significantly easing a challenging period for Bryan's family, particularly his parents. 
He said: "The MND nurses in the hospital were exceptional, as were the nurses at St. Andrews Hospice in Airdrie. My family cannot express enough gratitude to them and MND Scotland for their outstanding care and support." 
Bryan's sister, Fiona, has previously shown her support for MND Scotland by taking part in MND Scotland's 2017 and 2018 fun run races, raising over £800 in total. 
Regarding the upcoming challenge, Bryan commented: "It feels like a good challenge, I've only ever done 10k length events before so I wanted to do something which would be a stretch and make it worth the donations. As MND gets more attention it feels like the right time to contribute, and it's amazing how many people have contacted me to say they also have experience of the condition via friends or family and are keen to help." 
He added: "I think the excitement on the day will make it very tempting to go hammer and tongs from the first mile but wiser heads have already warned me to resist this! I downloaded a training plan to get me round in under two hours and I've been sticking to that pretty religiously, as well as trying to get in a CrossFit session or two during the week. So, I think I should be OK with the distance, I just need to manage my pace. A bonus upside has been the amount of food I find myself needing to eat every day!" 
Thanking Bryan for his support, Head of Fundraising, Julie Macdonald said: "It's fantastic to have Bryan taking on the Great Scottish Run to help make time count for people affected by MND and raise money that will help us continue to provide vital services and fund groundbreaking research. Without the support of incredible fundraisers like Bryan, our work would be impossible. Thank you, Bryan!"
You can support Bryan's fantastic effort by making a donation here. For more ways to support MND Scotland, please visit us here.