Thanks to our amazing fundraisers, we can continue changing lives, campaigning to change a broken system, and powering cutting-edge MND research and clinical trials to find new treatments.

Every penny changes lives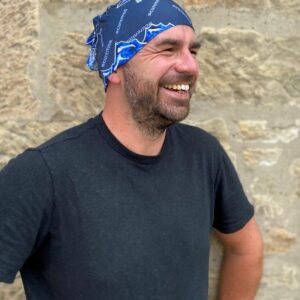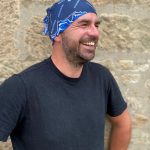 "MND Scotland is a beacon of light for families devastated by a diagnosis of MND. I support the charity because as a family we are eternally grateful for the assistance we received over the years that our mum Christine had MND. Whether it was advice on benefit entitlement, equipment loan, grants for holidays, family breaks at the MND lodge, counselling for the whole family, a superb advocacy service…there really is too much to list.

"At each stage of our journey, there was friendly advice, and thoughtful and sensitive support. If our small contribution can allow this wonderful charity to continue to flourish, then it is very worthwhile."
Your A-Z fundraising guide
We've got tons of ideas to get you started on your fundraising journey with MND Scotland.
Join one our events to take on MND!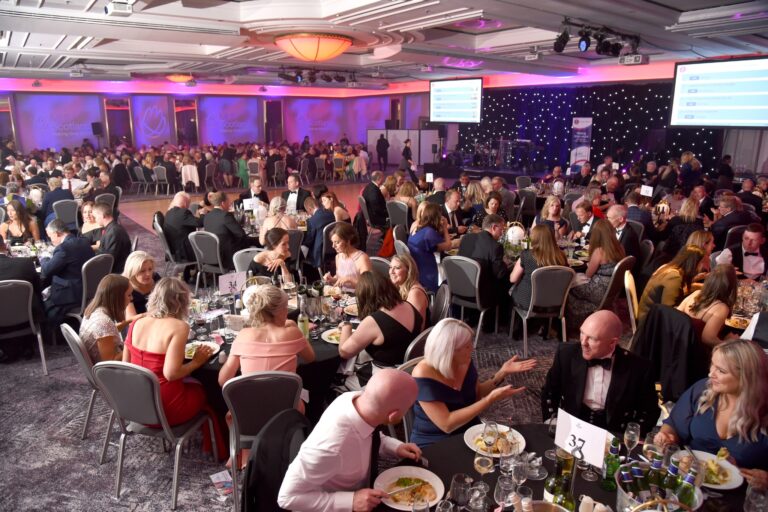 MND Scotland Shindig 2024
Join us on Saturday 2nd March 2024 for a night of food, dancing and entertainment and Gie it Laldy for MND Scotland.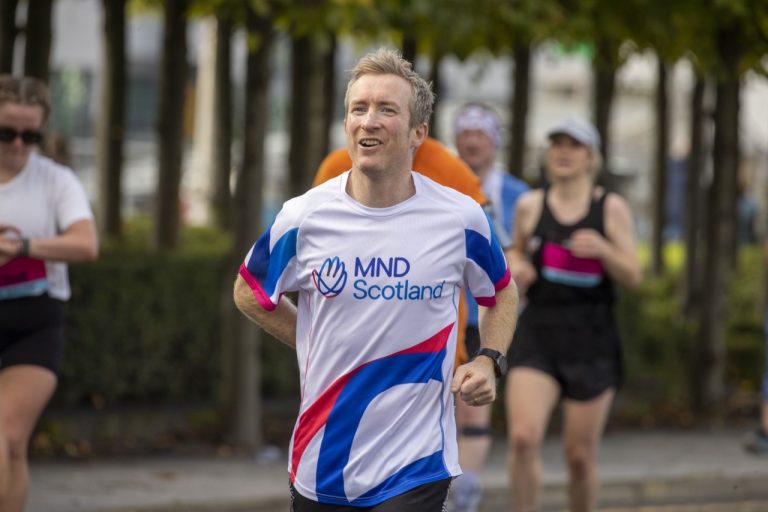 Applications for MND Scotland's fourth ever guaranteed place for the world famous TCS London Marathon are now open.
You don't have to run a marathon or jump out of a plane to fight back against MND. There are tons of ideas to use the power of charity to bring friends, family, communities and colleagues together in a fun way – or to give back by taking on something solo.
It's the global phenomenon that catapulted MND into the mainstream and raised millions of pounds to fight back against motor neuron disease. Why not revisit the classic challenge or see if you can put your own spin on the world-famous challenge? Ice bath anyone?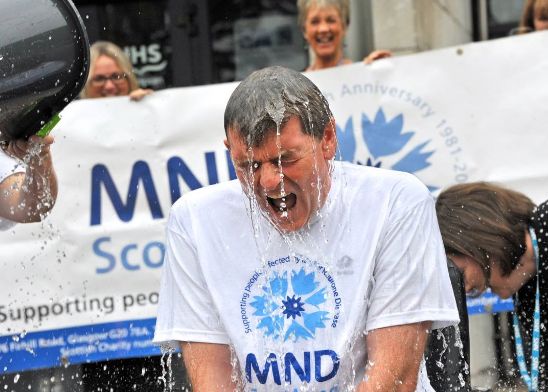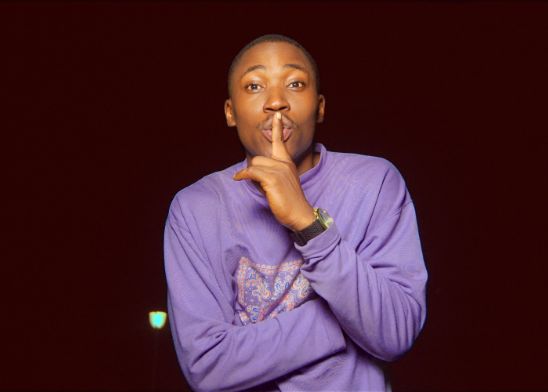 Motor neuron disease robs people of so much, and for many speech is an issue. A popular sponsorship activity amongst the MND community is a sponsored silence to draw attention to this heart-breaking reality. Could you go 48 hours without saying a word?
Host a tea party and help raise money to fight back against MND. Add petit fours, homemade cakes or sandwiches… there are lots of ideas to make your tea or coffee morning come to life to raise funds for MND.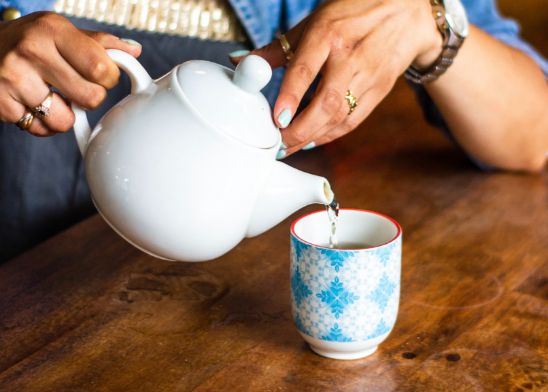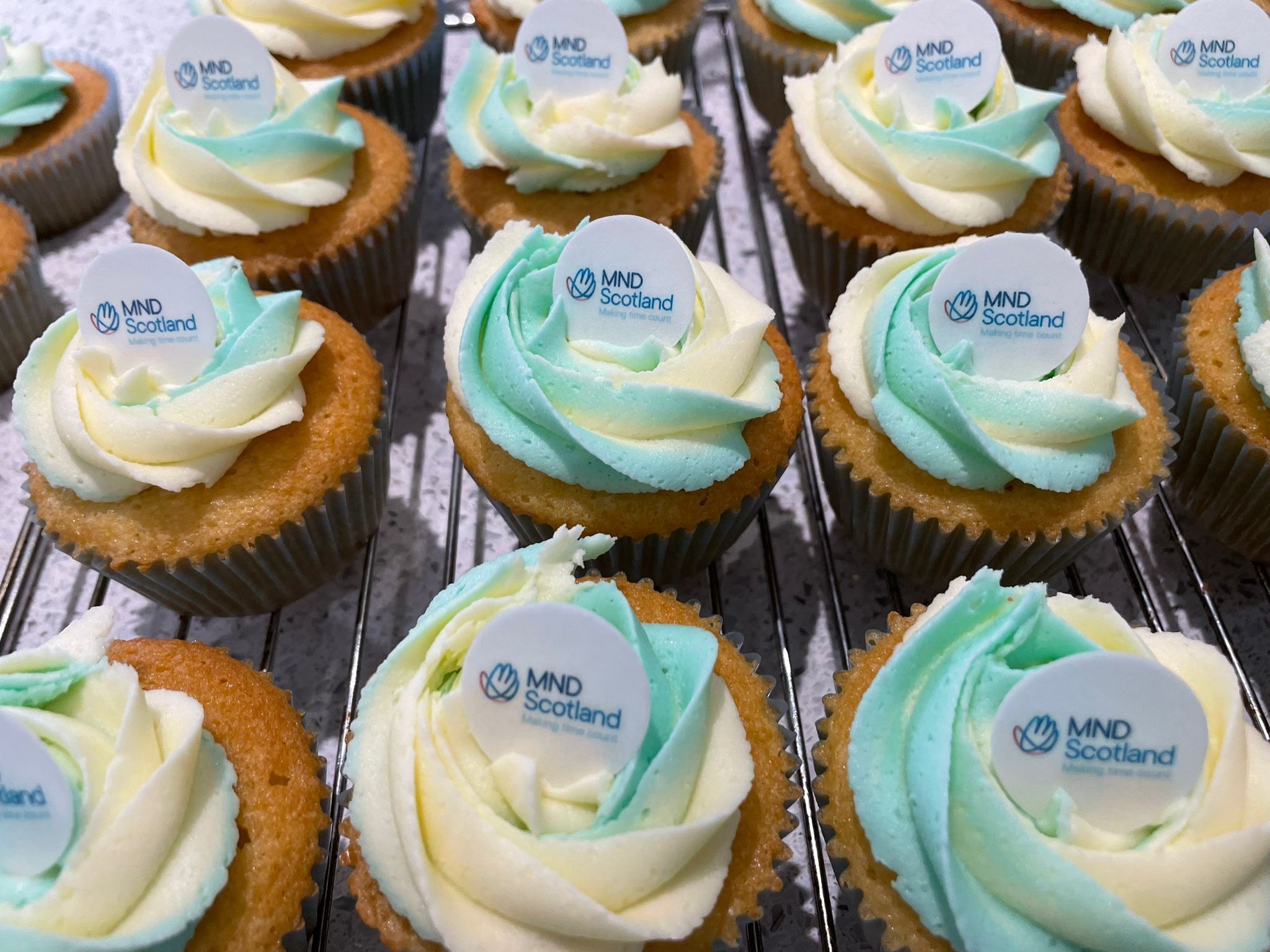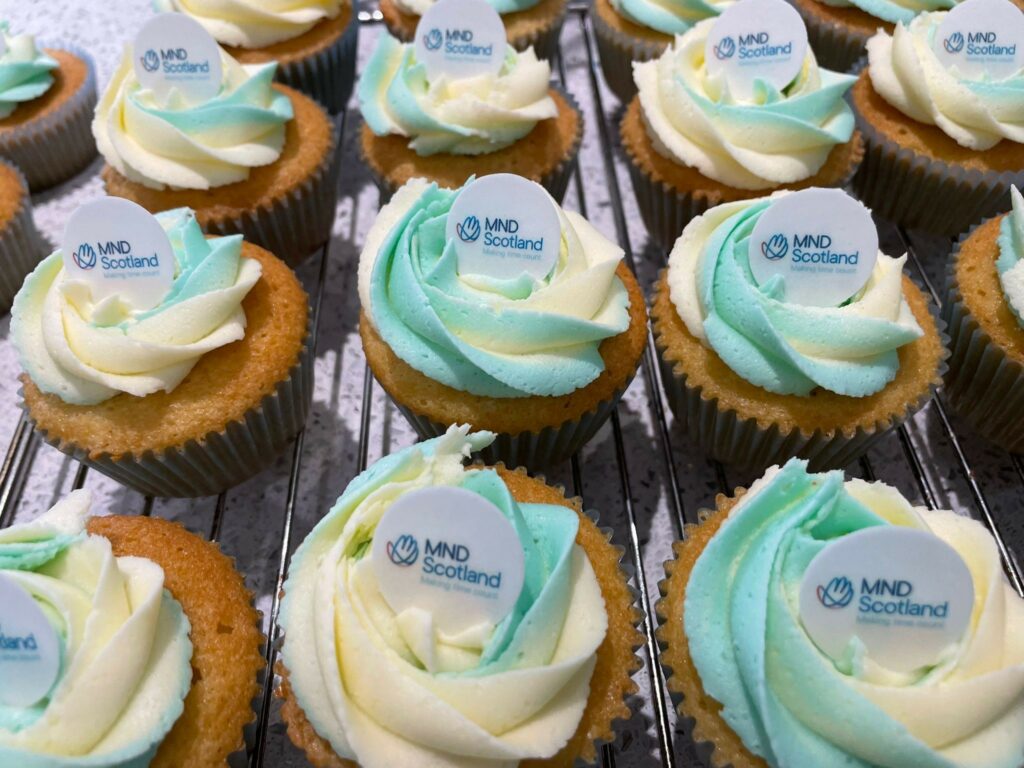 Could you be the next Prue Leith or Paul Hollywood? Get your friends and family together for a Great Big MND Bake Off challenge and see who can be the most creative pastry chef! Or why not organise a fun bake sale in your place of work, at your kids school or at a local club or group? Whatever you do, baking is a really simple (but delicious!) way to raise funds for MND Scotland. 
One for the grown-ups! Let's be honest… we all love a get together with friends and family and if there are cocktails (or mocktails) involved, all the better, right?
Host a get together, play some party games and raise a glass to fighting back against MND.
Download our fundraising guide
Download our guide for more fundraising ideas, as well as hints and tips on how to make your event as successful as possible. 
Fundraising - Download fundraising guide
get inspired page
"*" indicates required fields
Please note: All questions marked with an asterisk (*) must be answered before submitting your registration.
Don't forget to register your event with us, so we know you're fundraising for MND Scotland. We can provide you with lots of advice and support to help you get the most out of your fundraising.

If you've got a fab fundraising idea, or you'd just like to ask us some questions about your fundraising, we'd love to hear from you. Simply get in touch and we'd be happy to talk it through with you. Give us a ring on 0141 332 3903 and ask to speak to the Fundraising team. Alternatively, get in touch directly using the button below.