On 7
th
October, Richard Bohan, (42), who lives in Woking, Surrey will complete the ROC Trilogy in support of people living with motor neuron disease, when he takes on Ben Nevis at the ROC Scotland.
Spanning 299 kilometres and featuring a total ascent of 20,615 feet, the Roc Trilogy series is described as the pinnacle of endurance in the UK. A test of determination and resilience, athletes ascend the highest mountains in Great Britain, making it one of the country's toughest and most exhilarating triathlon series. 
Richard, who works as an operations director for a skincare company, was inspired to support MND Scotland after meeting chairman, Adrian Murphy, whose brother Brian is living with motor neuron disease (MND).  
Motor neuron disease (MND) is a rapidly progressing terminal neurological illness, which stops signals from the brain reaching the muscles. This causes muscle weakness and wasting. MND can rob someone of the ability to walk, talk, swallow and breathe unaided. The average life expectancy of someone with MND is just 18 months from diagnosis. There is no cure or effective treatments.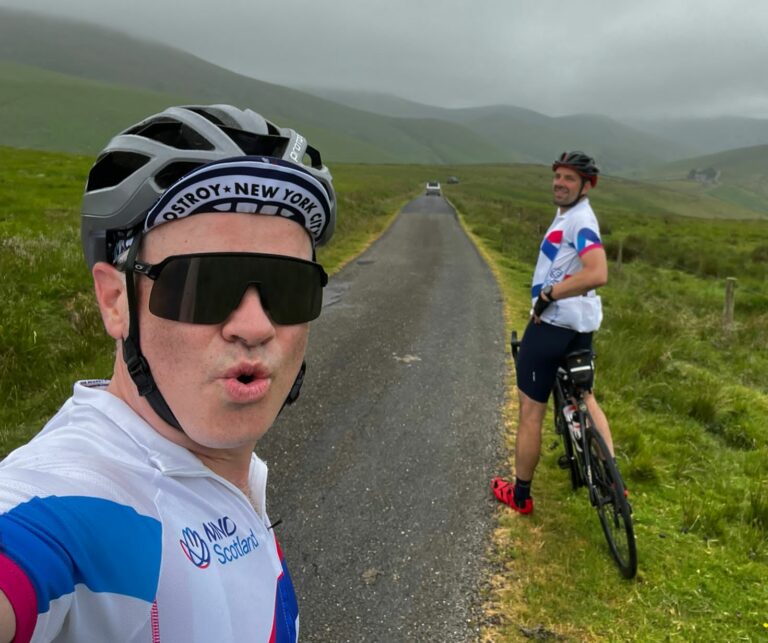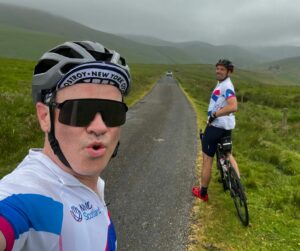 Before embarking on the ROC Trilogy, Richard and Adrian both tackled the 'Chase the Sun' north event in June, a demanding 205-mile race, from sunrise to sunset, starting in Northumberland before finishing outside Adrian's old family home in Ayr.  
Now, Adrian will join Richard for the final ROC trilogy event at Ben Nevis, as the pair attempt to raise more money to fund vital services that many people in Scotland living with MND rely on. 
Speaking about his inspiration to take on the ROC trilogy challenge, Richard said: "When I met Adrian on the Monster Tri last year and he spoke about his brother, I was amazed at his efforts. We then got to speaking about other events, one of which was Chase the Sun North in June which was a great event, however, three punctures later made it all the more of an emotional finish. So, after that I decided that MND Scotland would be the chosen charity for my fundraising efforts this year." 
By making time count at the Roc trilogy, Richard is also helping to fund pioneering research that will bring MND Scotland closer to its vision of a world without MND. 
Reflecting on his ROC Trilogy journey so far, he said: "I have to admit, Scarfell Pike was quite the challenge, but I know that Ben Nevis won't be a walk in the park either. My training routine, sandwiched between work commitments and family, ranges from one to four or five hours, depending on the time I can carve out.  
"These races have truly pushed me to my limits. They stand out as some of the most demanding day races I've ever taken on and I really hope to raise as much money as I can for people affected by this devastating disease." 
Thanking Richard for his support, Head of fundraising, Julie Macdonald said: "Richard's commitment to completing the ROC Trilogy in support of MND Scotland is nothing short of inspirational. His relentless dedication and fundraising efforts are making a real impact on the lives of those affected by MND and without fundraisers like Richard, our work would be impossible. Thank you for making time count, Richard and good luck in your final challenge.  
You can support Richard's fantastic effort by making a donation here. For more ways to support our work, please visit us here.